Real estate in Ahmedabad is a thriving sector with a range of opportunities for investors and homebuyers. Here are some key points about the real estate market in Ahmedabad: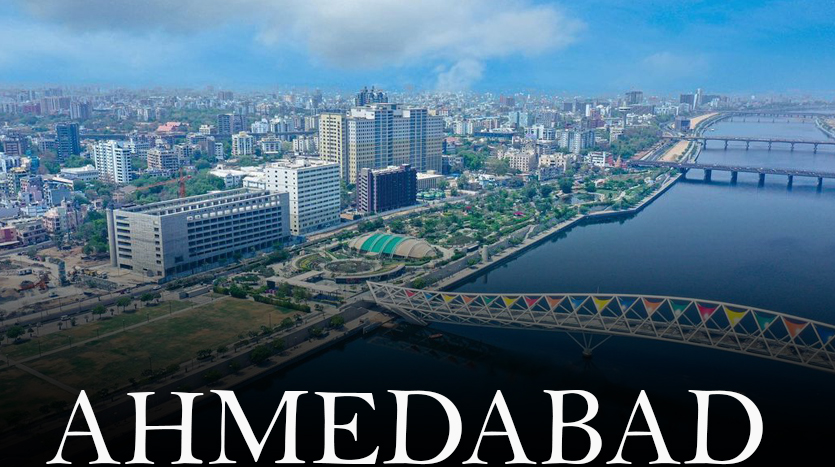 Residential Properties: Ahmedabad offers a diverse range of residential properties, including apartments, villas, and plots of land. The city has witnessed a significant increase in the number of residential projects, catering to various budgets and preferences. Both affordable housing and luxury segments are well-represented in the market.
Commercial Properties: Ahmedabad is a prominent commercial hub, hosting various industries such as textiles, chemicals, pharmaceuticals, and IT/ITeS. As a result, the demand for commercial properties, including office spaces, retail spaces, and industrial units, remains high. Areas like Ashram Road, CG Road, Prahlad Nagar, and SG Highway are popular for commercial real estate.
Infrastructure Development: Ahmedabad has seen remarkable infrastructure development in recent years. This includes expanding roads, flyovers, and metro rail networks, improving connectivity and easing commutes for residents. The Ahmedabad BRTS (Bus Rapid Transit System) is also a well-developed public transportation system in the city.
Affordable Property Prices: Ahmedabad offers relatively affordable property prices compared to other major cities in India. This affordability factor attracts both end-users and investors to the market. However, prices vary based on location, property type, and amenities.
Growing Demand: The population growth and economic development in Ahmedabad have contributed to the growing demand for real estate. The city's expanding middle class, increased urbanization, and migration have led to a higher demand for residential and commercial properties.
Government Initiatives: The Government of Gujarat has implemented various policies and initiatives to promote real estate development. This includes measures to simplify the process of obtaining permits and clearances, affordable housing schemes, and infrastructure projects to support the growth of the real estate sector.
Real Estate Investment Potential: Ahmedabad's real estate market offers investment potential due to its economic growth, affordable prices, and increasing demand. Investors can consider both residential and commercial properties for rental income or capital appreciation.
It's important to conduct thorough research, work with reputable developers, and seek professional advice before making any real estate investments in Ahmedabad or any other market. Additionally, staying updated on market trends and regulations is crucial for informed decision-making.